Click the above images to enlarge
Welcome to Tropical Fruit Photography!
I began working at the UF/IFAS/ Tropical Research and Education Center in 1999 on a distance education project entitled The Tropical Fruits Virtual Field Laboratory (TFVFL). My part in this project was to develop visual content of tropical fruit crops that would be presented to students as they navigated through the course pages. As my digital image library of tropical fruit pictures grew I began to present my images via the internet and this website was born. During the past ten years I have taken thousands of pictures of tropical fruit and it continues to be a rewarding experience for me and others. I update this site as often as I can so check back frequently.

All images are copyrighted to Ian Maguire and the University of Florida 1999-2008
---
Click the below images to enlarge
May 16th, 2008
The 2008 mango season is here and Iíll be working on a series of nighttime mango pictures using remote flashes over the next couple of months. I will post my results here and give a summary of the successes and failures of this project.
---
Pamela with 'Sensation' mangos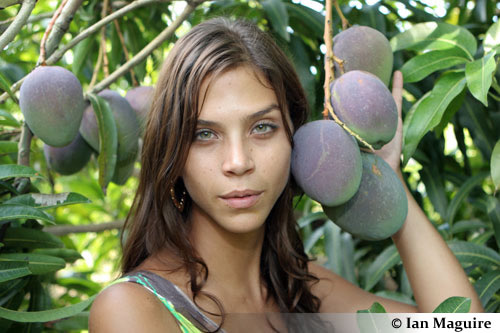 ---
Cluster of 'Sensation' mangos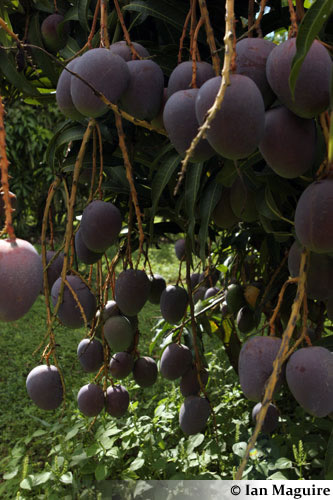 ---
Julian Lara getting ready to slice up a ripe 'Siagon' Mango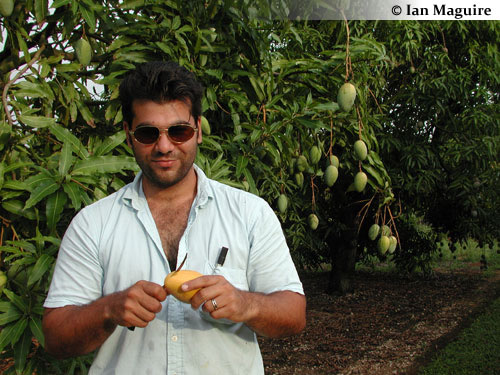 ---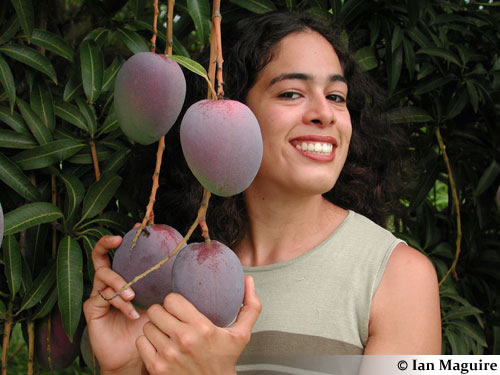 ---
Elliot is getting those mangos up high in the canopy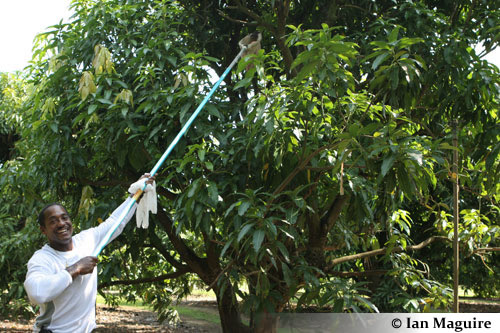 ---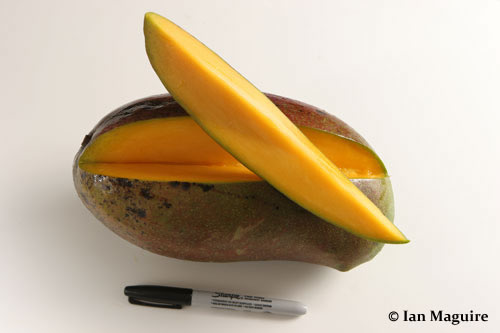 ---
Bill Maguire with 'Sensation' mangos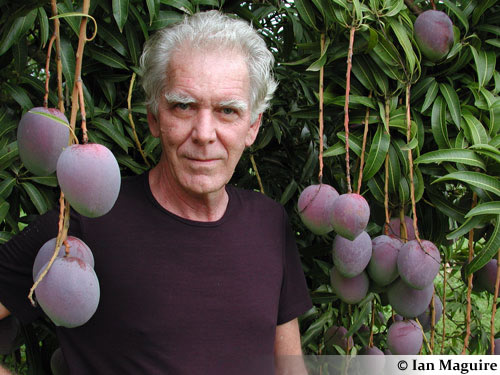 ---
Will Freyre with 'Ruby' mangos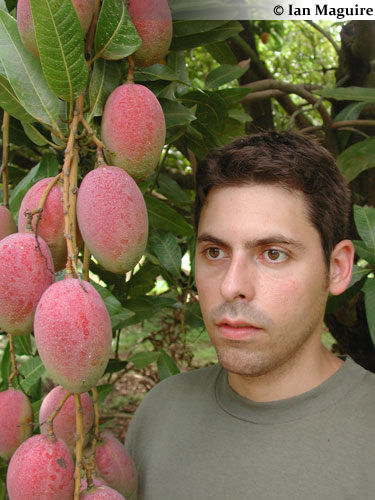 ---
Roger's daughter enjoying Dragon Fruit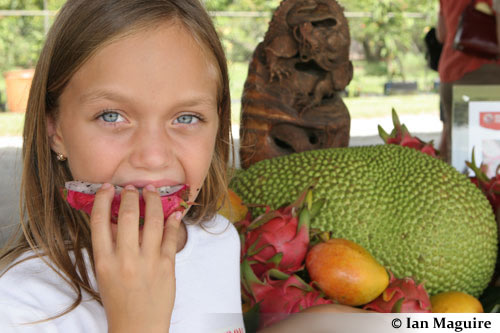 ---
Katie Chafin of Going Bananas